[giá giới hạn] Dummy Hub Bike Bicycle Chain Sleeping Holder Keeper – – top1shop
[giá giới hạn] Dummy Hub Bike Bicycle Chain Sleeping Holder Keeper
Description:
Float along an axle. Replaces the rear wheel on a bicycle for cleaning, transport and maintenance, fix the chain in a suitable position. This is an important tool for cleaning the chain or diagnosing certain derailleur problems.
Works with all derailleur and 8mm chain. Compatible with quick-release and 12mm thru axle bike frames.
It allows the bike to be shifted with the wheel removed, and the derailleur can be moved.
Simply remove the rear wheel off the bike. Clamp the chain keeper or dummy hub on the dropout. Keeps chain out of the way when transporting or wrenching on your bike.
It keeps the chain tensioned and away from the frame and paintwork. Used to stop your chain from getting tangled up during transportation or when cleaning your chain, avoids tangle and keeps the frame from scratching.
Specification:
Material: plastic, aluminum alloy and stainless steel
Size(length):
Basic – 9cm/3.5inch
Quick Release – 10.8cm/4.3inch
Package Includes:
1 Piece Bicycle Chain Holder
Note:
Please allow slightly difference due to manual measurement.
Color may be slightly different since different monitor. Thanks!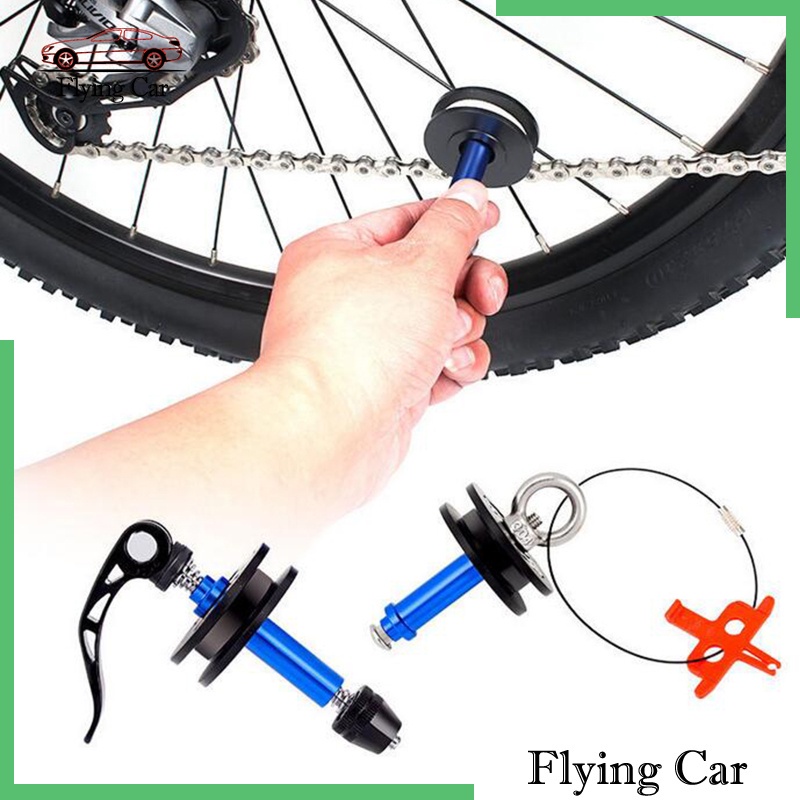 [giá giới hạn] Dummy Hub Bike Bicycle Chain Sleeping Holder Keeper – – top1shop